Pain Relief and Pain Management From Your Chiropractor in San Jose
Few things can disrupt quality of life like chronic pain. Many people are leery of taking prescription pain medications due to the risk of addiction – and understandably so. Fortunately, there are a range of options from your San Jose chiropractor and Cupertino chiropractor for safe, effective prescription-free pain relief.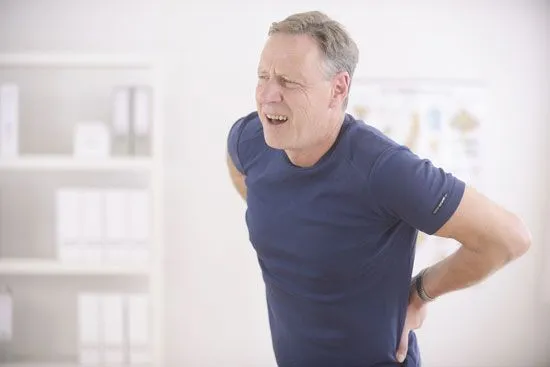 Pain Management
Chiropractic care and related therapies from your chiropractor in, Cupertino Next Chiropractic Clinic, can be highly effective in minimizing symptoms while also addressing the cause of the pain at the root. Some of the types of pain that can be assisted with chiropractic care include:
Back pain
Neck pain
Arthritis pain
Fibromyalgia
Extremity pain and numbness
Chronic/recurring pain from overuse
Sciatica
Headaches/migraines

Chiropractic care operates on a premise that the framework of the entire body is centered on the spine. When there is chronic injury or pain in the body, it is usually due to a subluxation or misalignment of the spine. When the misalignment is corrected with a chiropractic adjustment, the body is then able to heal itself more rapidly. Pain is immediately reduced.
Techniques Used at Next Chiropractic
The primary technique in chiropractic care is targeted spinal manipulation. However, there are a range of other treatments and techniques including manual therapies, manipulative therapies, postural education, exercises, training in ergonomics, and specialized chiropractic techniques.
In addition to chiropractic care, the following modalities can also help to support healing and pain relief:
K-Laser Cold Laser Therapy. Safe, non-thermal photons stimulate the natural healing properties of injured tissues and cells. Speeds recovery times for a range of issues, including plantar fasciitis and muscle injuries.
Acoustic Wave Therapy. Specialized ultrasound using sound waves for deep healing and treatment of chronic muscle pain.
Active Release Techniques (ART). Speeds recovery times by treating muscles non-invasively; especially helpful for active persons.
Massage Therapy. Relaxation massage, sports massage, corrective/deep tissue and neuromuscular re-education are available.
In addition to these pain relief treatments, the following can also help to expedite relief:
Corrective Exercises
Spinal & Postural Screenings
Nutritional Counseling
Custom Orthotics
Learn More From Your San Jose Chiropractor
Chiropractor in San Jose Next Chiropractic Clinic serves the San Jose, Valley Fair, Cupertino and surrounding communities. San Jose chiropractor Dr. James Choi uses the very latest in chiropractic technology and treatments to help ensure the best results for all clients.
Dr. Choi is certified in a range of innovative chiropractic options including Active Release Techniques (ART). Cupertino chiropractor Next Chiropractic Clinic specializes in both pain relief and treatments for athletes and active persons. Our cold laser therapy K Laser can be particularly helpful for pain relief related to strenuous activity and/or overuse injury.
Don't suffer with chronic pain for another day. Contact San Jose chiropractor Next Chiropractic Clinic for expert chiropractic care at 408-260-0222.