New Patient Center at San Jose Chiropractor
Welcome to Next Chiropractic and Sports Clinic, your preferred San Jose chiropractor in California. We offer a holistic, whole person approach to health care for recreational sports players and professionals, as well as anyone interested in improving their athletic ability. This involves chiropractic prevention and natural pain relief, as well as treatment for sports injuries and conditions. Our chiropractor in Cupertino, CA is ready to assist you with recovery from sports injuries and repetitive stress. Find out what you can expect as a new patient at our chiropractic center.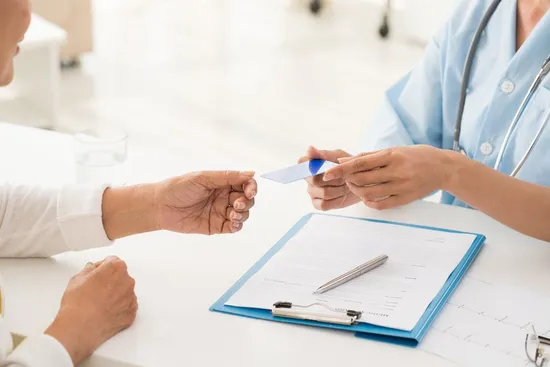 Meet Our San Jose Chiropractor
James Choi is an experienced San Jose chiropractor offering comprehensive services for the surrounding areas including Valley Fair and Cupertino. By using chiropractic treatments and alternative therapies, Dr. Choi can help you reduce pain from sports injuries. This treatment is ideal for repetitive use injuries, such as tennis elbow or rotator cuff injuries, or for individuals who have sports trauma, such as whiplash or concussion.
Other types of sports injuries treated by Dr. Choi include golfer's elbow, Achilles tendonitis, frozen shoulder, plantar fasciitis, and biceps tendonitis. In addition to treating sports pain, Dr. Choi also offers preventative chiropractic care so you can get the most out of your physical activity and endurance.
Services at Your Chiropractor in Cupertino
As a leading Cupertino chiropractor, Next Chiropractic and Sports Clinic offers a diverse array of services. The most typical services include chiropractic adjustments and spinal decompression to realign your musculoskeletal system. Dr. Choi also utilizes K-Laser, which is low-level light therapy to stimulate cellular growth and recovery. Another form of pain-relieving therapy available at your San Jose chiropractor is AKA acoustic wave therapy. This type of therapy uses sound waves, and is known as Miracle Wave technology.
To help you get the most out of your physical activity, we offer stretch therapy sessions. This form of active release therapy allows you to improve your range of motion. If you have an imbalance or posture issues affecting your sports abilities, consider the use of custom orthotics or corrective exercises to readjust your physique.
What to Expect at Your Appointment
Prior to your visit, you will need to complete the paperwork available here in our online new patient center. For your first appointment, Dr. Choi will conduct a comprehensive physical exam and medical history. This will help him create a personalized treatment program to best suit your current health care needs. Depending on your wellness goals you will be provided with relief care, corrective/restorative care, or wellness care.
Whether you are in need of chiropractic care for pain relief, or you want to improve your general health and wellness, it is time to contact your chiropractor in San Jose. Give the office of Next Chiropractic and Sports Clinic a call at 408-260-0222 to schedule your first appointment with Dr. Choi. Ask about our current discounts, such as Shockwave Therapy with a 30 percent discount.