Welcome to Amfit
Amfit, Inc. is the world's premier provider of state of the art computerized custom foot orthotic equipment, products, and services. The company offers cutting edge design software, fabrication technology, superior custom orthotics, and unsurpassed customer service. With more than two decades of field experience, our equipment is proven with hundreds of systems installed worldwide.
Clinicians such as Podiatrists, Orthotists, Certified Pedorthists, Physical Therapists, and Chiropractors rely on Amfit to provide the best-fitting foot orthotics for their patients. Amfit's success is directly related to their commitment to customers by providing clinician with the tools to build their practice. The result is the absolute best technology in the custom orthotic industry.
Using Amfit's patented Foam Casting technology, clinician can easily provide patients with precise-fitting, biomechanically-balanced orthotics. It's the only foam casting system that allows one to modify the insole by using patented Amfit technology to create a permanent foot cast. Using a digital file allows you to precisely fit the patient's needs every time and do away with creating and storing bulky positive plaster casts.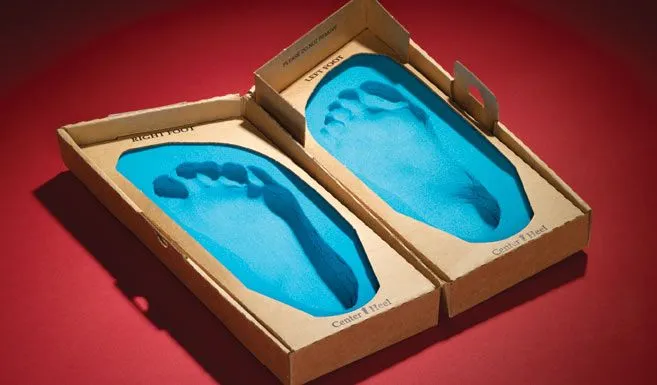 Footprinter foam boxes are a low-cost solution when using Amfit's centralized fabrication facility since there is no expensive equipment to buy. Amfit carries your inventory and securely stores your patient's digitized 3D foot files using a unique identifier. With Amfit's quick turnaround you have access to a wide variety of customized products for your patients.