Conditions Treated by your Cupertino Chiropractor
Visiting a chiropractor in Cupertino to address discomfort and injuries allows you to manage your pain. At Next Chiropractic and Sports Clinic, we treat a variety of conditions to help with your health and well-being. We assist with your recovery when you have general pain, injuries or health concerns that interfere with a healthy lifestyle.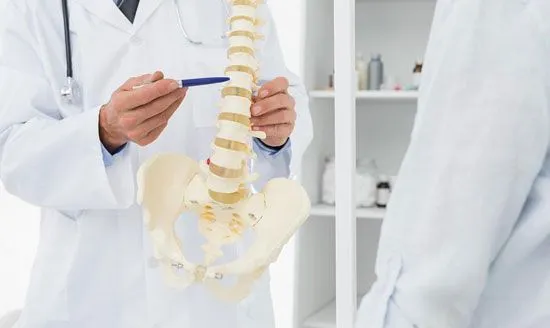 Sport Injuries in Cupertino
Treating sport injuries in San Jose starts with identifying the type of injury and the severity of your injuries. We may recommend massage in San Jose for muscle injuries or more comprehensive treatments for joint pain or related problems.
Active Release Technique
Active release technique refers to a process we use to treat sport injuries and related soft-tissue injuries after an accident. It uses a combination of traditional chiropractic care with soft-tissue treatments to encourage natural healing and recovery.
Sciatica
Sciatica, or a pinched sciatic nerve, causes lower back pain. At our clinic, we offer treatment for sciatica based on your situation and needs. We use chiropractic techniques to reduce the pressure on the nerve and address the discomfort or pain associated with the pinched nerve.
Carpal Tunnel
Carpal tunnel syndrome refers to a pinched nerve in your wrist that causes numbness and pain in your hands. Our use of chiropractic and soft-tissue treatments allows us to address carpal tunnel syndrome with natural solutions.
Headaches and Migraines
Headaches and migraines relate to the health of your spine. When you have back pain in San Jose, it may contribute to tension in your shoulders and headaches. We address the causes of your migraines and encourage better function in your body, which reduces the discomfort in your head.
Back, Shoulder and Neck Pain
When you have neck pain, back pain or shoulder pain, it may stem from a variety of causes. At our clinic, we identify the cause of your pain and then provide appropriate treatments to address the discomfort.
Bulging Discs
A bulging disc or a herniated disc occurs when the soft discs between vertebrae on your spine bulge outward and cause pressure on the nerves. A San Jose chiropractor treats bulging discs with adjustments and spinal manipulation.
Scoliosis
A curvature to your spine causes back pain in San Jose. At our clinic, we treat scoliosis with natural solutions and a back brace when necessary for your situation.
Repetitive Stress Injuries
Repetitive stress injuries, like tennis or golf elbow, cause pain in your joints. At our clinic, we address repetitive stress injuries with natural treatment options.
Plantar Fasciitis
When you notice heel pain, we evaluate your feet for plantar fasciitis symptoms. We may treat the discomfort with active release technique, acupuncture, and chiropractic adjustments.
If you want to address cellulite, then we offer treatments for your needs. We use acoustic wave therapy, or sound waves, to help reduce the appearance of cellulite on your body.
When you want to address injuries in Cupertino, Campbell or San Jose, we offer natural treatments for your goals. To learn more, call 408-260-0222 today. We look forward to hearing from you!