Our Chiropractor in Cupertino, Campbell and San Jose Can Ease Your Lower Back Pain
Lower back pain can make everyday life impossible, but that doesn't mean you have to rely on surgery or painkillers. Our chiropractor in Cupertino, Campbell and San Jose, Dr. Choi, can provide the lower back pain you seek through conservative treatment methods.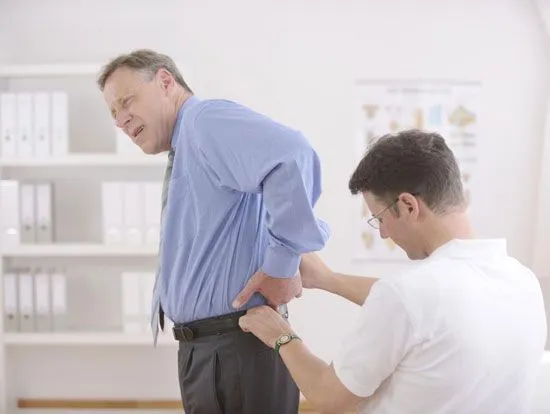 A Closer Look at Lower Back Pain
Back pain can occur anywhere between the neck and the pelvis. The cervical spine includes both the upper back and the neck; herniated discs or strained muscles in this area can produce pain in the upper back as well as the neck or shoulders. Our Campbell chiropractor also sees thoracic spinal injuries such as seat belt injuries, in which violent twisting of the spine behind a car's safety restraint produce spinal damage and muscular strain. Lower back pain can be particularly debilitating since this area of the spine is tasked with bearing the entire weight of the upper body. Our chiropractor in Campbell diagnoses many causes of lower back pain due to:
Degenerative conditions - The combination of regular pressure and loss of water content can cause bulging discs over time, a condition that places the spinal joints under strain. Shifting of the lumbar vertebrae (spondylolisthesis) can pinch nerve tissue to cause lower back pain, leg pain and other problems.
Vehicular, workplace and sports injuries - Any injury to the lower back can create multiple sources of pain, from tearing of the muscles that support the spine to dislocated vertebral joints and discs. Herniated discs can also cause pain, inflammation and nerve root impingement.
Poor workplace ergonomics - If your work requires you to bend, twist or stoop unnaturally. These ergonomic issues can lead to chronic muscle spasms, pinched nerves and lower back pain that may require treatment from our Cupertino chiropractor.
Chronic spinal misalignment and postural problems - Abnormal weight distribution can cause serious aches and pains while also making you more vulnerable to acute injuries. Even poor arch support and other foot abnormalities can lead to lower back pain.
Lower Back Pain Relief from Our San Jose, Cupertino and Campbell Chiropractor
If you seek natural, non-surgical back pain relief from a San Jose, Campbell, and Cupertino chiropractor, visit Chiropractic & Sports Clinic. We can discover the cause of your lower back pain and administer the appropriate chronic pain management, auto injury or sport injury chiropractic care. Your Cupertino chiropractor can combine treatments such as:
Spinal adjustments to correct longstanding alignment problems that affect your posture and weight distribution.
Massage therapy, K-Laser therapy, and acoustic wave therapy to soothe and rehabilitate damaged muscles
Active Release Therapy to break up scar tissue from a previous back injury
Custom orthotics to correct your musculoskeletal balance and take unnatural stresses off your lower back
From sport injury chiropractic care to management of age-related conditions, our chiropractor in Campbell can provide safe, effective lower back pain relief. Call 408-260-0222 today!